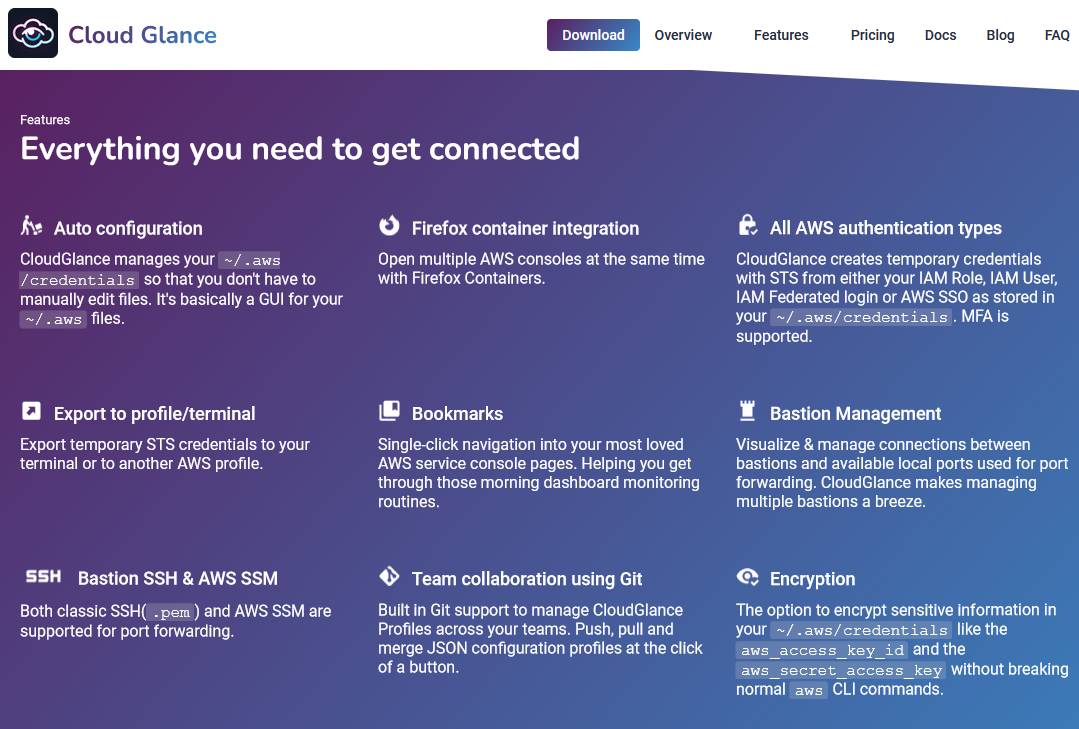 Cloud Glance got rebranded
November 2022 Retrospective
I start each retro, thinking; I have done nothing. Seems that is not the case this month. Did a bit of blogging, rebranding, documentation, launched a new feature and the UX around SSO logins. I didn't spend as much time on marketing as I would have liked to.
Last Month's Profit Users
I decided to not track profit anymore as I am not going to be making Cloud Glance a paid product for the considerable future. So instead of profit, I want to focus on users, as that is the most important metric I am tracking at the moment.
| Metric | Monthly Change |
| --- | --- |
| New users | -55% |
| DAUs | n.a |
I can only report the Daily Active User(DAUs) change from next month as I never tracked that before. Little disappointed that growth is slowing down, but then again we don't have a huge user base so there is still a lot of potential to grow.
Last Month's Goals
| Goal | Grade |
| --- | --- |
| Blog | A+ |
| Documentation | B |
| Tracked Security Group (TSG) feature | A |
| Marketing | C |
Grades: A, B, C, D, E, F, Incomplete

I have been procrastinating the redesign, or well, getting someone else to design an actual logo for Cloud Glance. I picked the previous one at namecheap for free without much thought. Back then the app was still called Boundaries and then "put everything into boxes"/compartmentalize was the vision.
I used an AI from OpenAI called DALL-E which generated the new logo from these few words: futuristic neon cloud eye logo. This took about a week to roll out everywhere; to the blog, docs, landing page and the application. Read about it here:
Cloud Glance has a new logo, what do you think? Our new logo was generated with AI🤯https://t.co/ZXC3FwMyfC

— Cloud Glance (@cloud_glance) November 25, 2022
The final result can be seen when comparing the before and after for the landing page.
BEFORE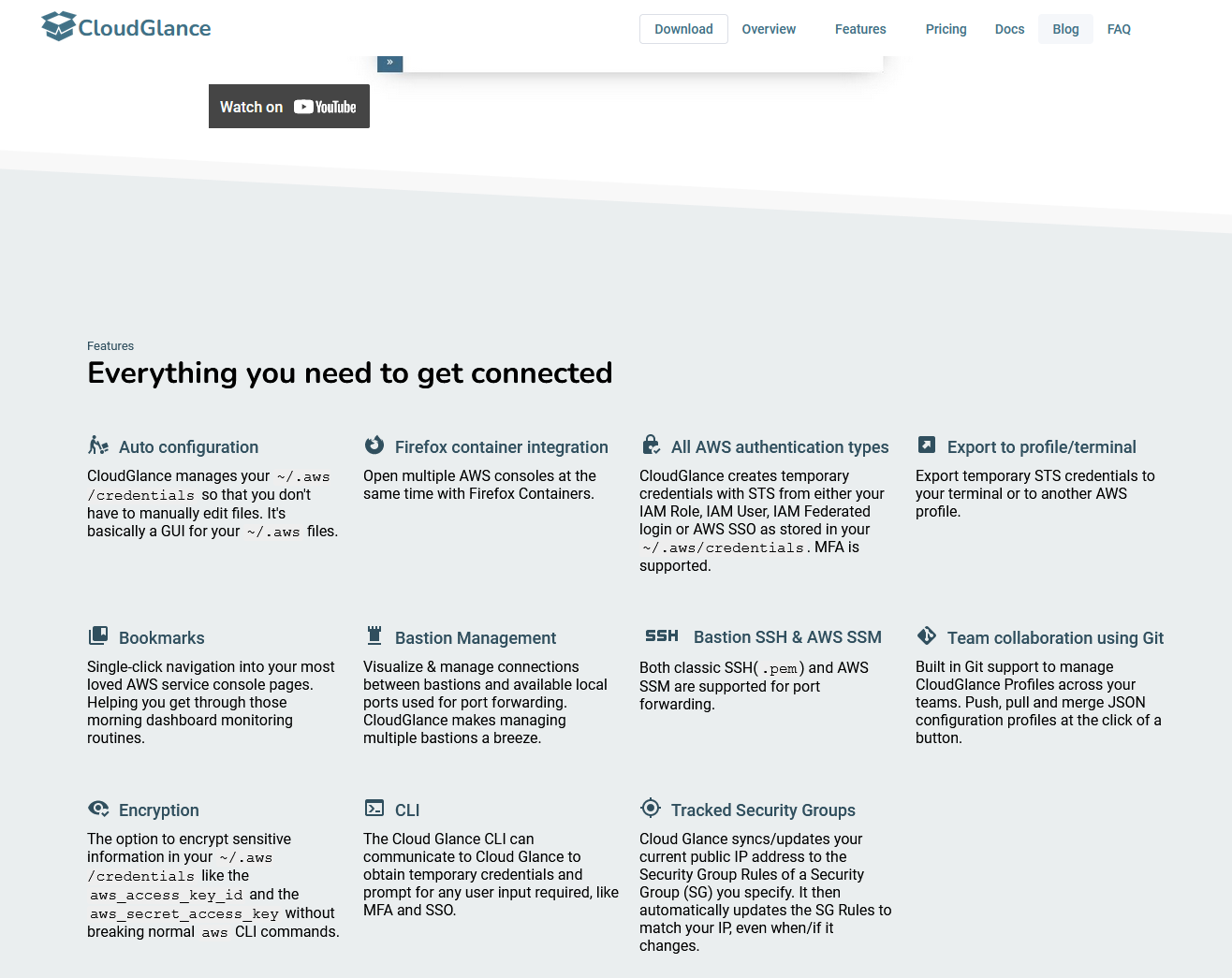 AFTER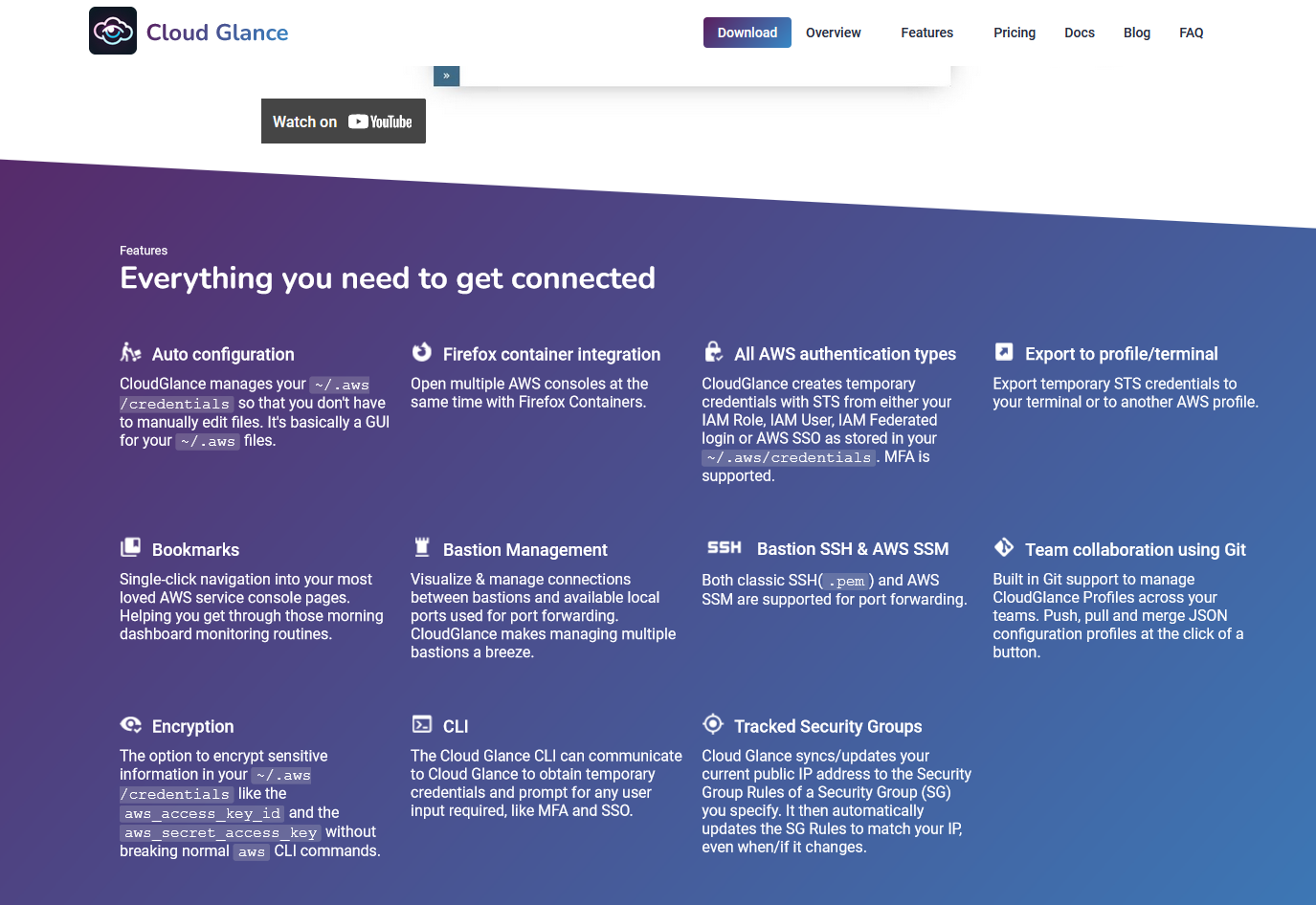 Speaking of the blog I customized Vitepress, with a bit of effort and one small "hack"(to show data under the title), but now I am quite happy with how it turned out. I have written two blogs already, the one above and a much lengthier one with code samples.
Wondering what Cloud Glance does behind the scenes? Wonder no more, we basically built a UI around the AWS CLI and here are the core scripts🌱🚀 https://t.co/dcrwz6gaUN

— Cloud Glance (@cloud_glance) November 21, 2022
The new feature I mentioned last month is Tracked Security Groups (TSGs)
🚀Introducing Tracked Security Groups (TSG) 🚀

Cloud Glance syncs/updates your current public IP address to the Security Group Rules of a Security Group (SG) you specify. Cloud Glance then automatically updates the SG Rules to match your IP, even when if it changes. pic.twitter.com/KhPjmqrOM6

— Cloud Glance (@cloud_glance) November 10, 2022
I also managed to write the documentation with the launch 😄. The reason Documentation above only got a B, is that I didn't get to document the encryption and the CLI as I planned.
On the marketing front, I posted on social media about the blogs I wrote (LinkedIn, Twitter, Reddit) but there wasn't a lot of noise around anything. I didn't want to spam in Slack channels either so I posted much less there than I planned to.
I also enhanced the SSO login flow, it now has fewer clicks and a better UX.
Did you know logging into the AWS console with SSO could be this quick and easy? pic.twitter.com/Vipf4PYEv1

— Cloud Glance (@cloud_glance) December 1, 2022
This Month's Goals
This month I want to write one more blog about how to open direct AWS links in FireFox containers. Then I am writing something small to track website analytics. I don't want to use Google Analytics again, and I am also not prepared to pay for something now. I can easily throw something serverless together on AWS that can be used across all my sites.
I plan to make the above open source at some point packaged in a CDK app. Then you must call the endpoints from your frontend to capture the data. I am also planning for some R&R and a quick trip to Amsterdam.
Then a few bug fixes for the app and I will see if there is time to add logo's and colors to the folder structure.
---
---